Biography: JimCollins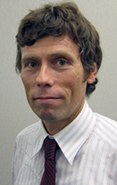 Jim Collins was a Navy photographer from 19901995 aboard the aircraft carrier USS Theodore Roosevelt before joining the Virginian-Pilot in 1995. There, he did multiple photography-related jobs from darkroom work to photography, assignment editor, and night photo editor.
He joined the AP in 2000 and quickly became a photo desk supervisor and editor, assisting with coverage of major stories including 9/11, US political conventions, four Olympics, World Cup soccer, and Super Bowls.
Collins is a native New Yorker, born in Brooklyn and raised in Nassau County. He has a BA in Art from Pace University in Westchester.
Listen to Collins discuss being a Navy photographer.