Find Savings
There were several pieces of low-hanging fruit. One was pharmaceutical purchases. Each prison had traditionally ordered the prescription drugs it needed for its inmates. The system could save significantly on drugs if it purchased in bulk. So CCHCS set up a centralized drug-purchasing unit, and negotiated contracts with significant discounts for system-wide purchases.
Then there were services. In July 2008, Kelso created a new office—Utilization Management Services—to apply the principles of managed care to prison health services. He hired Dr. Ricki Barnett, an anesthesiologist with a specialty in pain management, to head the office. Barnett reported to the statewide medical executive in the Receiver's Office, Dr. Tharratt (a pulmonary critical care physician).
Dr. Barnett had retired after a career as medical director for a variety of sizeable organizations, from a physicians group to an insurance company. As she sees it, her job is to "ensure that patients can access medically necessary services that are cost effective."[11] In other words, to do for the prison system what other medical consumers tried to do for themselves. She adds:
The price of everything keeps going up and the bar that determines … constitutionally adequate care, i.e. care that is not deliberately indifferent and that meets the standard for minimally adequate medical care—that bar keeps going up… It's ironic that the better we get at [medicine], the less affordable it becomes and the more challenges we have getting everybody to be able to access it.
Barnett decided to look for a partner who could help bring down the cost of medical specialists. Eventually, CCHCS contracted with Health Net, a company that managed healthcare services nationwide. Instead of thousands of contracts with individual specialists, ambulance services, hospitals and so forth, the Receiver's Office had a single contract with Health Net. Savings ran to some $2 million a month. The result was a workforce and primary care model that resembled a health maintenance organization (HMO). "We benchmark ourselves now to these groups… We have to take on the trappings and the behavior of a health plan," says Tharratt.[12] CCHCS also expanded telemedicine: the use of technology to provide medical care, especially prescriptions, without the need for a face-to-face meeting.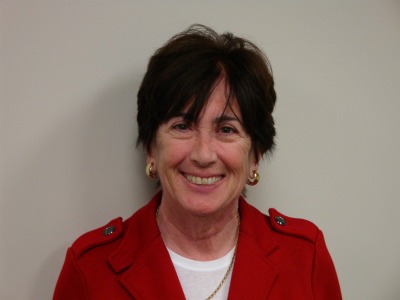 But there was a small population within the prisons whose healthcare costs, even with utilization management, remained stubbornly high—the ailing elderly. Only three percent of prisoners were using 40 percent of the budget for external services. Maybe those three percent could be moved out of prison altogether.
Compassionate release.This idea was not new. In 1997, the California legislature had passed a law that provided for the "compassionate release" of some prisoners (those on death row or condemned to life without parole did not qualify). Inmates with a life expectancy of six months or less could have their sentences vacated (revoked). This allowed for transfer to a less expensive community healthcare setting. In 2007, the legislature enlarged eligibility to include those who were "permanently medically incapacitated." Primary care physicians were legally required to identify patients for compassionate release and begin their applications.
The application then went through multiple reviews. On the medical side, it went to the chief medical officer of the individual prison, to the deputy medical executive, to the statewide medical executive in the receiver's office. On the custody side, it went from the prison warden to the Division of Adult Institutions and then to the undersecretary for operations (all within CDCR), at which point the two streams—custody and medical—joined and went to the Board of Parole Hearings. If the board approved, the application went to the court that had originally sentenced the prisoner to jail. The court held a hearing, to which it invited victims and witnesses; the judge then approved release or not.
Challenges. There were several challenges to the use of compassionate release. For one, doctors found it difficult to predict with accuracy how long a patient had left to live. Cancer patients, for example, could die quickly or linger for months or even years. Second, the cost of maintaining prisoners released into the community fell to the family or, if the prisoner qualified, to local counties—with small healthcare budgets. This meant local authorities resisted taking on discharged inmates, while sentencing judges were well aware of the burden a compassionate release could create for counties.
Finally, after 2009 the compassionate release program was undermined by what might be called the "Lockerbie bomber syndrome." Scottish authorities in 2009 released a convicted airline bomber on the grounds of terminal cancer, yet 2½ years later he was still alive, in Libya. It became considerably more difficult for California prisoners to win CR because of public dismay that they, like the Lockerbie bomber, might not die quickly.
As a result, only a small number of applications for compassionate release were approved. Between 1991 and 2010, courts rejected 70 percent of the 1,157 CR cases submitted in California.[13] From 2001 to 2010, 810 applicants died in prison; only 34 won compassionate release.[14] The Federal Bureau of Prisons also offered compassionate release to federal offenders. Its CR release rate was only slightly higher: in 2008, 399 inmates died in federal prisons, while 27 won approval for compassionate release.[15]
Receiver Kelso, in his search for savings, wondered if California might be ready for a program Texas had been using for 10 years—medical parole (MP). MP was a modification of compassionate release that answered its critics but benefited from its advantages. Texas was releasing 50-70 prisoners a year under MP. "They use it as a way of getting rid of their expensive inmates," says Kelso. It was worth a try.
---