Enter Medical Parole
In January 2010, Kelso brought Joyce Hayhoe , a career CDCR official, out of retirement as the Receivership's legislative director with the specific goal of creating "cost containment" legislation. Working with state Senator Mark Leno (D-San Francisco), Hayhoe drafted legislation proposing medical parole for medically incapacitated prisoners. While there was no age requirement, it was expected to apply primarily to older, sick inmates.
Senate Bill 1399, introduced in spring 2010, was deliberately written broadly to effect maximum savings. It proposed parole for any inmate suffering from a significant and permanent condition, disease or syndrome that left him debilitated or incapacitated. The Board of Parole Hearings, which would make the final call, would take into consideration the nature of the original crime. The wording gave the board the option to release non-threatening white-collar or non-violent criminals who were sick, but not necessarily helpless.
Modified . But it was an election year and legislators were sensitive to any appearance of being soft on crime. To secure passage, Hayhoe had to modify the original language and restrict eligibility for MP to those "with a medical condition that rendered him or her permanently unable to perform activities of basic daily living and results in the prisoner requiring 24-hour care." [16] Notes Hayhoe:
What we lost is the ability to reach into the prison system to get those people that are not permanently medically incapacitated, requiring 24-hour care. For instance, you've got a whole group of people now in prison that are 70 years old and above… They don't need to necessarily be in a skilled nursing facility, but they are definitely no longer a danger to society. [17]

Listen to Joyce Hayhoe on modifications to the bill.

A clause specified that, should the prisoner unexpectedly recover, he or she would be returned to prison. Moreover, a parole officer would visit the prisoner regularly as with any other parolee. CCHCS would also check in weekly on the parolee's health condition and approve in advance any changes to a treatment plan.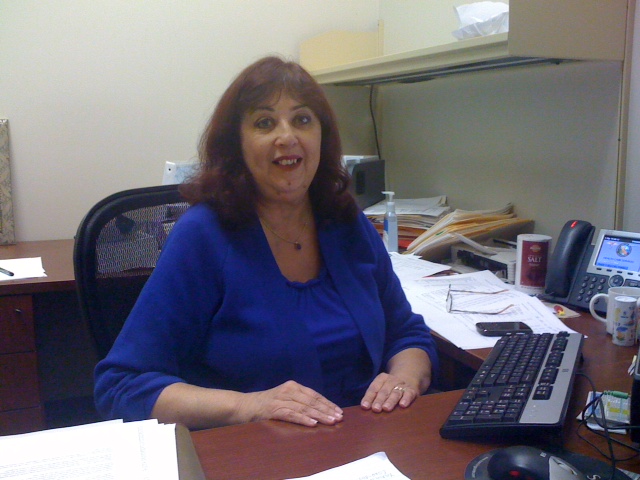 The state, not local communities, would bear the costs. The prison system still would save thousands on the care of MP inmates by paying a lower price for their stay in area nursing homes. If the patient qualified for Medicare or Medi-Cal (the state Medicaid program), that would kick in, too. In any case, CCHCS would avoid the exorbitant security and transport costs for these patients, which could quickly balloon to $2-4,000 a day per inmate.
The California Assembly passed the legislation by a party-line 44 Democrats-32 Republicans vote on August 30, 2010; the Senate voted its consent the next day, 22-15. The opposition charged that government was allowing cost savings to trump justice. Assemblyman Jim Nielson (R-Gerber), who had chaired the state parole board for nearly a decade, spoke for many opponents when he said:
Anything related to the prison's population should not be predicated on costs but rather on justice, and this [law] tends to drive releases of inmates because of costs. That has a terrible, terrible impact on their victims, who have a right to believe justice will be done by a full sentence served. [18]
Governor Schwarzenegger signed it into law on September 28. In his signing statement, the governor highlighted the restrictions on medical parole: as with CR, no death row prisoners or lifers without parole were candidates; those released would not be a threat to public safety; and if they improved, they could be returned to jail. He expressed his hope that the savings from money "wasted" on guarding incapacitated prisoners "in comas or in similar conditions" could go instead to public education and social needs. [19] The new law took effect in January 2011.
The path to medical parole was different from that for CR. An inmate, family member or prison doctor could initiate the application. It went next for approval to the prison's chief medical officer, and then to Utilization Management (Dr. Barnett). If she approved, Barnett forwarded it to the Board of Parole Hearings, which had to rule within 30 days. It was a shorter pathway than compassionate release, and Corrections did not like it. Recalls Hayhoe:
The way the bill was written, they don't have control over the process. Our doctors make the decision on who gets considered for medical parole and the Board for Parole Hearings makes the decision on whether they're approved. In compassionate release, [CDCR] get to make recommendations.
CDCR insisted that MP could not be implemented without corresponding regulations—but months went by and no regulations were forthcoming. Both the Receiver's Office and supportive legislators tried in vain to hurry the process. But on March 2, the Los Angeles Times published an article on the delay in scheduling MP hearings. [20] New-elected Governor Jerry Brown demanded action. The next day, the Times reported that 10 hearings would be scheduled promptly. [21] The regulations were in place by May 2011.
In the meantime, Dr. Barnett had identified and concluded contracts with skilled nursing facilities throughout the state that would accept parole prisoners. She set in place a system for medical staff to consult weekly with the nursing homes about a parolee's treatment program. Her office reviewed requests for services from the skilled nursing facilities, with decisions based, she says, on "scientifically collected evidence" shown to genuinely help the patient. Barnett's office emphasized palliative care and, she explains, "a reasonable, more conservative approach to the crises that inevitably occur," thus avoiding expensive and futile medical interventions.
Census . Dr. Barnett kept a statewide list of inmates in hospital beds—both inside prisons and in community hospitals. If an inmate's condition changed to the point where s/he might qualify for MP, says Barnett, "we schedule a teleconference with the treating team and the chief medical executive and investigate." She adds:
We survey our organization regularly to try and pick patients up who may be able to save the state money by going through medical parole. It is our responsibility to identify medical parolee candidates.
There was never an intent, despite CDCR efforts to include it in the regulations, that inmates should apply first for compassionate release and then for medical parole. But Receiver Kelso concedes that, in some cases, that was happening nonetheless:
Some people said you should only go to [medical parole] after you've tried compassionate release… From my perspective, that's nonsense… I don't have any reason to think that you have to go through one, fail that, and then you go through the other.

Listen to Clark Kelso differentiate between CR and MP.

From the prisoner's perspective, some saw advantage to applying first for compassionate release, because CR vacated their sentences. Others may have felt they did not qualify for medical parole, or were unaware of the option. For whatever reason, Carl Wade decided to try for compassionate release.
See an outline of the differences between medical parole and compassionate release.
---