Biography: Tom Hayden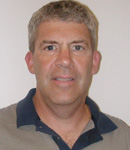 Tom Hayden spent five years as a sports editor for the News-Press and became the Cape Coral bureau chief in 2001. Prior to that, he spent 11 years as a sports editor at Gannett's Chronicle Tribune in Indiana, and four years as assistant sports editor and sports editor at the North Hills News-Record outside of Pittsburgh. He received his journalism degree from Ball State University in 1981.
His sports reporting has won several awards, including first place for best sports reporting in 1987 and 1989 from the Hoosier State Press Association, and second place for best news story in 1988 from Associated Press Sports Editors. Hayden was born in Lafayette Indiana; he is married with two daughters.
Audio
Listen to Tom Hayden on the human element of the utility story.
Length: 58 sec