Biography: Betty Wells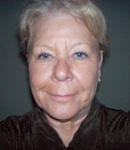 Betty Wells joined the News-Press in 2004; she has served as metro editor of news-press.com and as special projects editor. In the latter capacity, she directed coverage of FEMA, including the precedent-setting court case in which the News-Press sued the federal government for public records and won. She also directed the paper's citizen journalist project, Team Watchdog, and other content and online projects.
Previously, she spent 23 years with Knight-Ridder at the Wichita Eagle in Kansas as a reporter and editor, in the Knight-Ridder Washington Bureau as a reporter, and at the Post-Tribune in Gary, Indiana, as managing editor and executive editor.
Audio
Listen to Betty Wells describe the untapped potential of the audience.
Length: 28 sec