Biography: Carol Hudler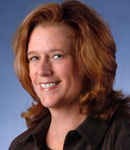 Carol Hudler was President and Publisher of the News-Press and President of the Sun Coast Group for Gannett's US Custom Publishing Division. Her duties as Group President involved overseeing Gannett newspapers in Florida, Louisiana, and Michigan.
Hudler worked in the media business for 30 years in a variety of advertising, marketing, and general management positions at newspaper companies in several different states, including the Kansas City Star ; the Orange County Register ; the Long Beach Press-Telegram ; the Rochester Democrat & Chronicle , the Saint Paul Pioneer Press , and the Macon Telegraph .
Hudler became publisher of the News-Press in 2000 and the Sun Coast Group President in February 2006. A native Kansan, Hudler graduated in 1977 with a degree in Journalism Science from the University of Kansas and was a 1999 graduate of the Stanford Executive Program.
Audio
Listen to Hudler discuss legal issues surrounding news-press.com forums.
Length: 1 min 59 sec